New Assistant on Staff
Local 84 would like to welcome brother Casey Darden on staff as Assistant Business Manager for Outside Construction. Casey has been a member of the IBEW since 2013, when he was organized after spending 4 years in the trade at a non-union EMC. He completed the Lineman Development Program apprenticeship at Georgia Power Company and made Journeyman in 2018. He has been working Outside Construction since 2019. Casey has served as the Executive Board representative for 84.1 Outside Construction and Maintenance prior to his promotion. He is a dedicated organizer, and his relationships with outside contractors as well as the customers will help our Local grow. We are excited to be able to add an assistant to better serve and support our growing outside membership. Please welcome Brother Darden to his new role with Local 84.
T-shirt proceeds donated to Augusta Burn Unit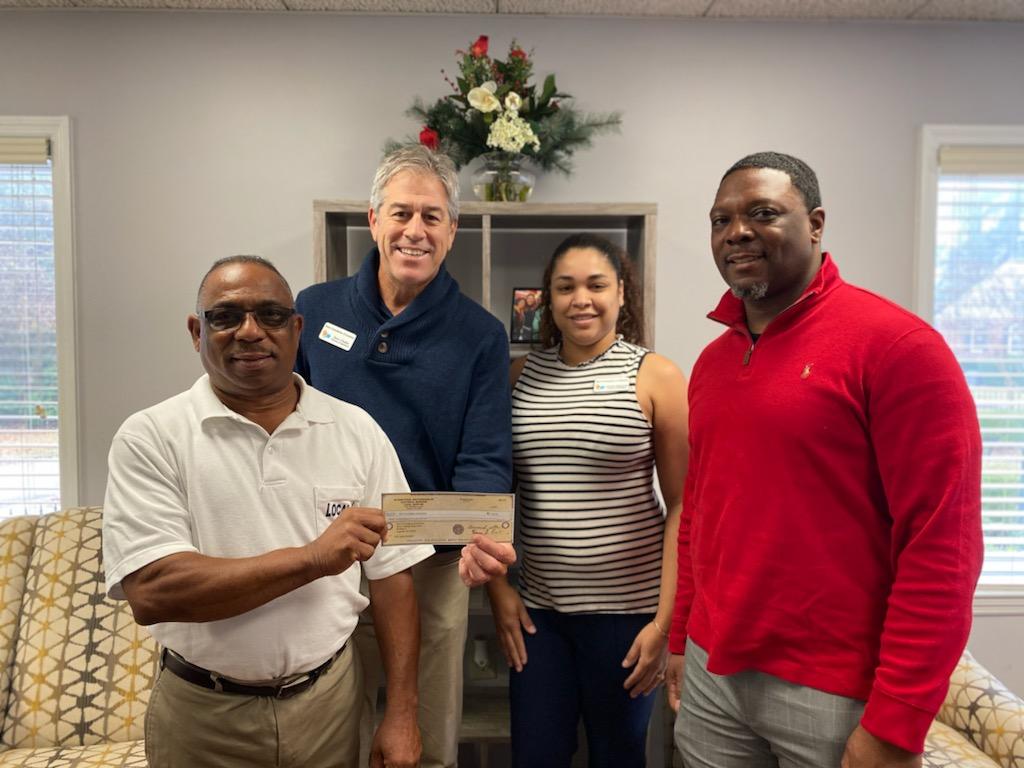 President Armand Allen (pictured far left) and Recording Secretary Kevin Howell (pictured far right)
A portion of our t-shirt sales have been donated to the Joseph M. Still Burn Center in Augusta, Georgia. President, Armand Allen and Recording Secretary, Kevin Howell presented the check to the Burn Center on December 9th. We would like to thank eveyone who purchased a shirt that contributed to this cause.
T-shirts are available for sale at the union hall and the next collection will go towards the Wounded Warrior Project.
We are only accepting cash payments for t-shirts which are $20.